Navigating the U.S. immigration system is complex and all-too-often unfair.
Arbitrary and discriminatory interviews
Endless administrative processing delays
Complicated application process
Our immigration attorneys believe that the immigration system should treat people fairly. And it often doesn't.
You deserve honest, helpful, straightforward advice.
You shouldn't have to wait and wonder when you'll be able to fulfill your dreams in the U.S.
Give yourself the best possible chance to succeed
Avoid pitfalls, mistakes, and wasted time
When you follow the expert and straightforward advice from our immigration lawyers, you'll be in a position to reach your immigration goals.
You deserve a strategy that's practical and will actually work.
Specialty
Immigration Services
Family-Based Immigration Services
Our immigration lawyers will put together the strongest case to ensure you have the best chance to achieve your immigration goals with minimal delays.
Unreasonable Immigration Processing Delay
We all know that waiting is a part of this process. But when you're left in limbo for a ridiculous amount of time and your case is stuck, it's time to take action.
Here's how we get your case unstuck:
Review your case details
Prepare a strong strategy and complaint
File a lawsuit in U.S. Federal Court against the agencies delaying your case!
Compel the agencies to review your file
Request a final decision to be made in your case
When your immigration case is the most important thing to you, it's time to take action.
Answer a few questions about your case

In a 15-minute intake call with an amazing member of our team, we'll assess your case to make sure we can help. If you qualify and we're confident we can help you, we'll book your strategy session. You deserve the best immigration lawyers in your corner!

Participate in a strategy session

In this 30-minute session, we'll get to know you better, hear your story, and learn more about your case. We'll explain your options and the strategy we will deploy on your behalf. You'll have clarity about our fees and have a chance to sign a representation agreement.

Rest easy as we immediately take action

You can enjoy peace of mind knowing that you have the best immigration attorneys ready to move your case forward.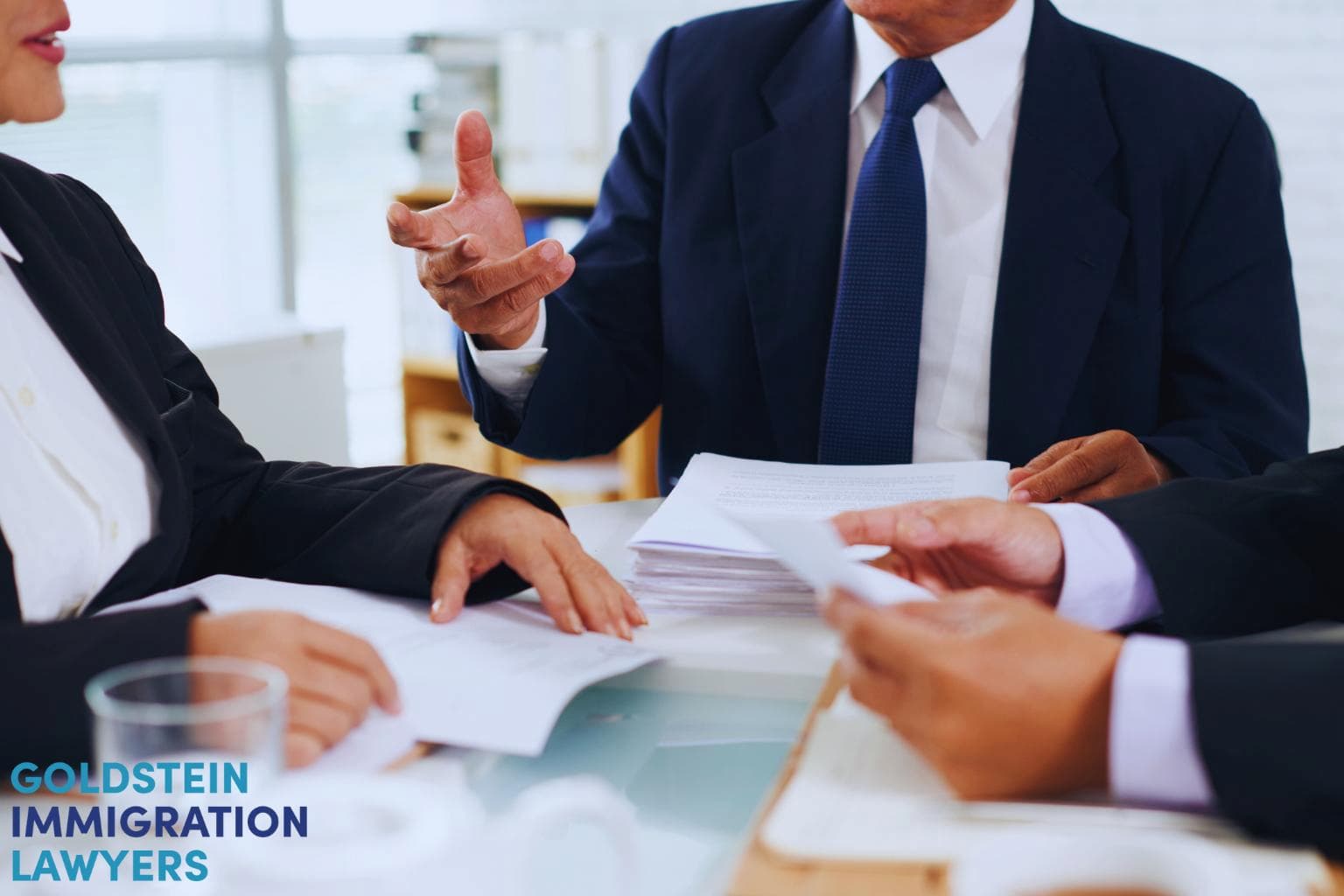 Why choose Goldstein Immigration Lawyers?
We won't waste your time or money.

If we offer to work with you, it's because we believe you have a high probability of success. Our immigration lawyers will be candid with you, and design a strategy that is in your best interest.

An entire team is ready to work on your behalf.

Our immigration attorneys will be responsive to you and get you the answers you need when you need them.

We'll guide you every step of the way.

You don't need to feel alone in this complex process.

The quality of our work is second to none.

In a system where documentation is key, our organization is stellar. You'll have everything you need at your fingertips.

We're incredibly passionate about what we do.

Our immigration lawyers care about your story. If there's a way to help, we will.
We know how frustrating and complicated the U.S. immigration system is. Our immigration lawyers can help you and your loved ones sort through the confusion and achieve your immigration goals.
Check Out What Others Are Saying
When you hire Goldstein Immigration Lawyers, you hire the best immigration attorneys near you ready to work on your behalf and move your immigration status forward.
Government agencies forcing immigrants to wait indefinitely is just plain wrong.
And our immigration lawyers won't stand for it.
You Deserve to Live Your American Dream